TUC Charity All-Nighter- February 18th, 2011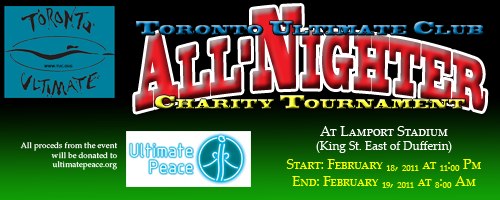 It's been a couple years, but the All-Nighter Tournament came back!
On Friday, February 18, beginning at midnight and going through to 8am on Saturday morning, February 19. Over 40 Ultimate players came and played all night long. LOTS of prizing and a great social atmosphere.
Did you say charity? That's right, all proceeds from the event, $500, went to Ultimate Peace. Ultimate Peace is a young organization that uses Ultimate Frisbee as a tool to forge friendships and peace between youth of different cultural and social backgrounds. For more information visit www.ultimatepeace.org.
At the end of a long night, early in the morning the winning team was declared...
Women Indoor Hat Tournament - March 26th, 2011

35 ladies went through a well organised 40 minutes clinic session coached by elite level players from Lotus followed by a tournament. All teams played 3 games each. The tournament was a resounding success.
Spirit Hat Tournament - June 25th, 2011
Event Details
The Spirit Hat tournament is an opportunity to gain an in depth understanding of Spirit of the Game (SOTG) which is vital to the game. This involves an explanation of SOTG, group discussions on how to demonstrate and improve spirit, followed by role-playing. Experienced players share their knowledge with less experienced players and all have the chance to demonstrate their spirit in several games. Some games include Spirit challenges and unique rules.
The day will focus on Spirit and fun. In an effort to develop spirit league wide, ALL summer teams are encouraged to send at least one representative - but more are always welcome (and encouraged).
The event took place on Saturday June 25th, and was FREE for all TUC members. Non-TUC members could also participate for the low cost of $20.
Dates: June 25th, 2011.
Times: Saturday 9am-4pm
Location: Sunnybrook Park
Format: 7-on-7 co-ed regular pull format
Level of Play: all skill levels welcome (expect a mix!)
Cost: Free for TUC Members; $20 for Non-TUC members
Contact: events@tuc.org
Spirit Mentors & Most Spirited Players
| | | |
| --- | --- | --- |
| | Spirit Mentor(s) | Most Spirited Player |
| Ninja Turtles | Lilly Whitham & Alex Boross-Harmer | Alex Nevitte |
| X Men | Emma Seaborn & Calvin Ho | Jerry He |
| Autobots | Finlay D'Silva & Jennifer Chen | Daniel Jacobs |
| Power Rangers | Erin Bussin & Ron Siu | Hung "Lactose" Nguyen |
| Planeteers | Joseph Krengel | Opal Densmore |
| Justice League | Mel Morlidge, Chris Aubin & Daniel Abramowitz | Ofer Shai |
| Musketeers | Mark Tran | Hiroshi Kawahara |
| Incredibles | Heather Gilmour | Bryce Hall |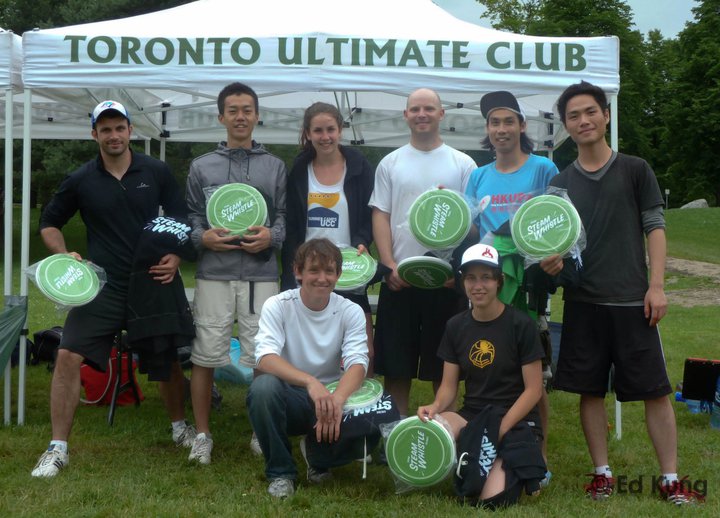 Most Spirited Players - Photo courtesy Ed Kung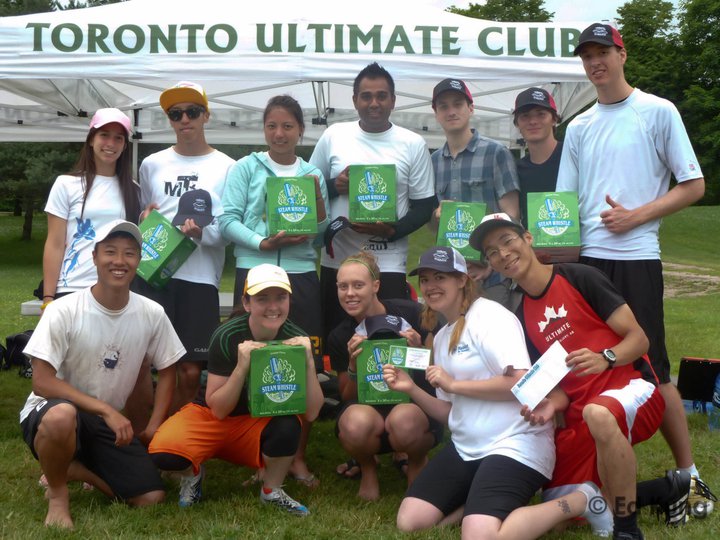 Spirit Mentors - Photo courtesy Ed Kung
August Hat Tournament - August 6th, 2011

Event Details
Dates: August 6th, 2011
Times: Sat 12pm - 6pm
Location: Varsity Stadium
Format: 7-on-7 co-ed regular pull format
Level of Play: all skill levels welcome (expect a mix!)
Cost: TBA
Registration: TBA
Contact: events@tuc.or
Tournament Champions - Gryffindor

Photo courtesy Craig Stephen
Spirit Champions
TUC Volunteer HAT Tournament - November 26th, 2011

Our 'Volunteer HAT Tournament' is a fun and free indoor tournament, recognizing all the great volunteer work done this past year. We had a great turn-out for the 2011 tournament where we saw Can I Buy a Foul? defeat the Gratuitious Squares in the finals. Keep up the great volunteer work!
Dates: Saturday, November 26th, 2011
Times: 4pm-7pm
Location: Lamport Stadium
Format: 4:2 speed point, 6 on 6, 3 games per team, games run 50 minutes, 2 minute half
Level of Play: all skill levels welcome (expect a mix!)
Cost: Free for 2011 TUC volunteers
Registration: Opened October
Contact: events@tuc.or
Spayed & Neutered - The Price is Right (ORANGE)
Courtesy of Ed Kung
D a Friend - Who Wants to be a Millionaire (BLACK)
Courtesy of Ed Kung
Gratuitous Squares - Hollywood Squares (GREEN)
Courtesy of Ed Kung
Can I Buy a Foul? - Wheel of Fortune (RED)
Courtesy of Ed Kung
Alex Tres Bricks - Jeopardy (BLUE)
Courtesy of Ed Kung
The Flying Saucer Feud - Family Feud (YELLOW)
Courtesy of Ed Kung
---
Brought to you by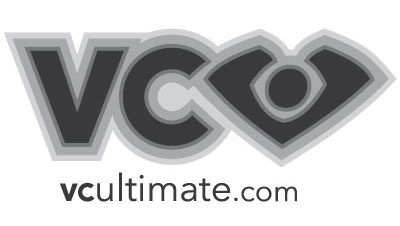 ---
PAST HAT TOURNAMENTS