Event Results 2009
It's a sweep! Congrats to both the competitive and intermediate teams from Wednesday, who defeated their Tuesday counterparts (in both divisions) to capture the Scally's Cup. Winning teams received Scally's Dollars (competitive) and movie passes (intermediate).
Also here are the Scally's Cup MVP's:
Competitive Finals MVP - Wednesday: Aimee Shen
Intermediate Finals MVP - Wednesday: Alejandra Zapata
Monday Comp MVP: Gary Paskewich
Monday Int MVP: Dave Tingle
Tuesday Comp MVP: Todd Fowler
Tuesday Int MVP: Shauna Taylor
Thursday Comp MVP: Mark Lennox
Thursday Int MVP: Julian Lising
Finals MVP's received a Scallywags disc and $50 gift certificate from VC Ultimate. Team MVP's each received a Scallywags disc.
NEW! Click here for your 2009 All-Stars!
Photos courtesy of Craig Stephen can be found here. And of course, check out Facebook for Ed Kung's photos!
---
Brought to you by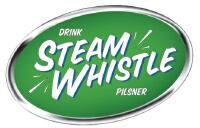 ---
PAST TOURNAMENTS