Submitted by Johanna Malisani on
40th Anniversary Jerseys Available to Purchase!
Introducing the TUC Commemorative 40th anniversary reversibles, created in collaboration with BE Ultimate.
Adult teams have the opportunity to purchase these non-gendered reversible jerseys at TUC preferred rate ($42.50  + shipping).  Teams will be able to purchase their jerseys direct from BE Ultimate while registering for our Summer Leagues!    We are recommending that ahead of registration you have quantities and sizing ready to enter. 
To help you with completing your jersey order, we have provided you with a gif below of the jersey options and the ordering process as it appears in our summer team registrations.
Please note the available jersey colours are:
Black/White
Red/White
Blue/White
Green/White
Orange/White
Purple/White
You can also check out BE Ultimate's Tank Tops sizing chart here.  
If you do not know quantities and sizing at the time of registration, do not worry, you can still register for summer and order your jerseys at a later date, as we are putting the final touches on a separate jersey registration/order form!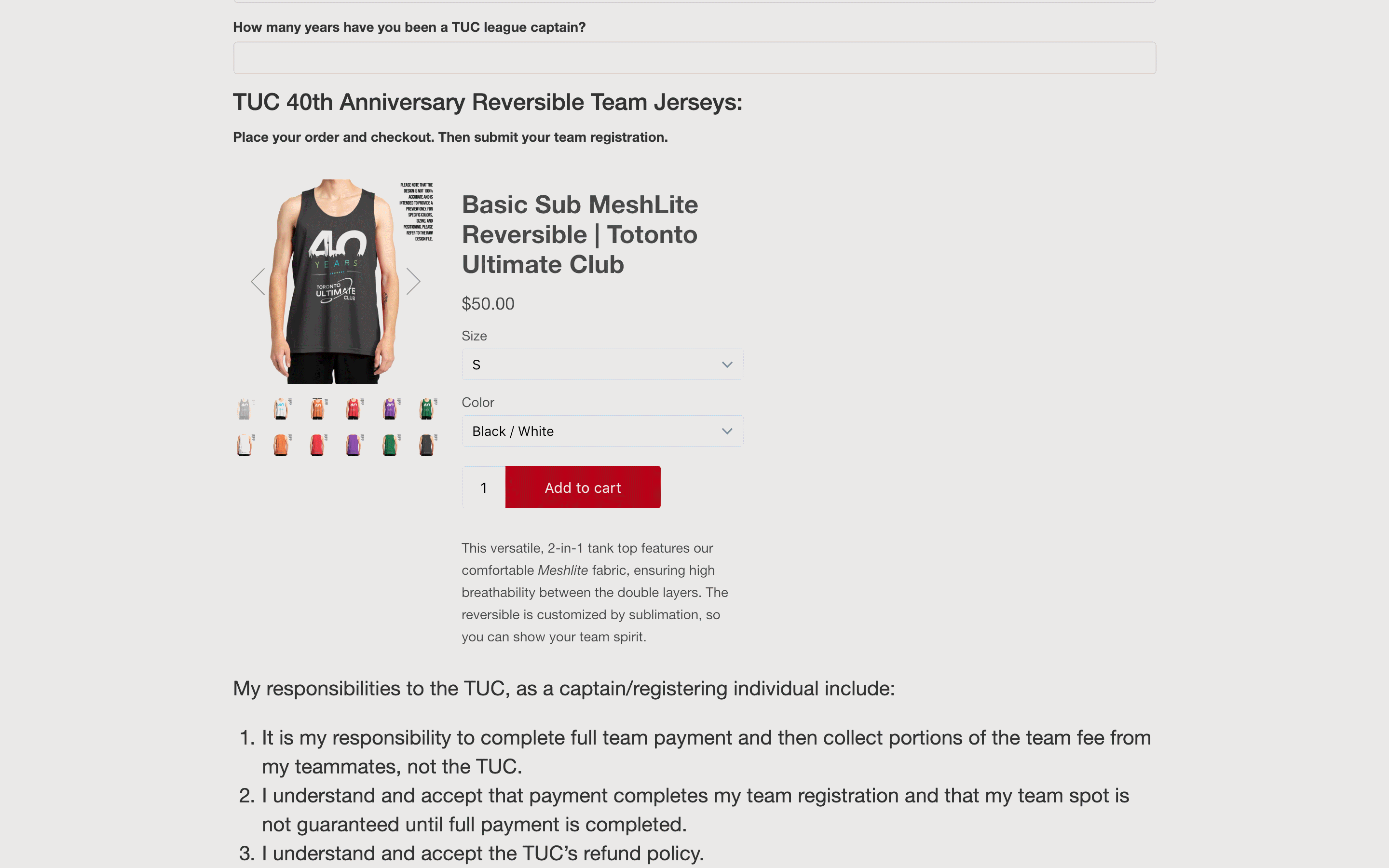 ​