Our Fall Indoor 2020 season will be 8 weeks long, running on Thursday nights and Sunday afternoons at Monarch Park Stadium.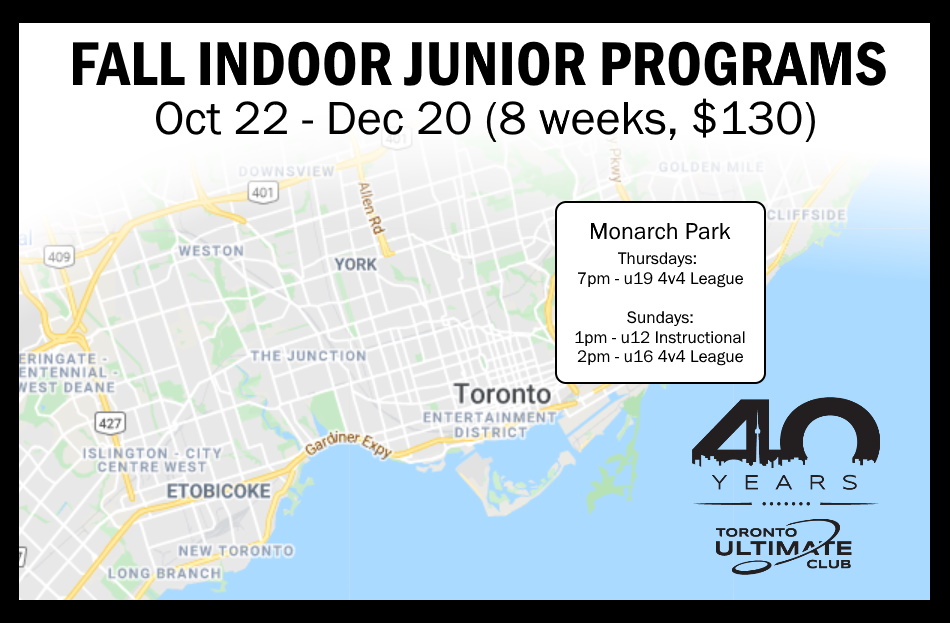 Sign up here to become a Junior Member.
 
Then sign up for our u10 and u14 programs here, and our u16 and u19 programs here. 
If you have questions, this page will give you a walk-through on joining the club, but always feel free to email Jamie@tuc.org.