Submitted by Jo Malisani on
CELEBRATING OUR LGBTQ+ COMMUNITY – IHUC'S STORY
June is Pride Month, and to celebrate TUC wanted to share stories of our LGBTQ+ community, specifically, IHUC and their teams that partake in TUC's programming and with whom TUC leadership partnered with for feedback on our Inclusion Policy.  They have graciously agreed to share their story, and we want to thank IHUC's Executive for providing us with the following article.
IHUC'S STORY
Submitted by IHUC Executive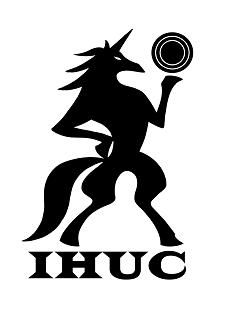 IHUC exists to provide an inclusive space for the queer community to become kick-ass at ultimate frisbee while having fun and being part of a team!
Its long and storied history dates back to 2015 when it was a casual pickup "league".  Things got serious in 2016 when the league got its first field permit, and the name was changed to IHUC (which doesn't officially stand for anything, but unofficially stands for Incredibly Homosexual Ultimate Club).
The league is open to all players and all skill levels.  In fact, many players have no experience playing ultimate at all.  The focus is on having fun, learning the sport, and building community.  Over the past four years, queers and allies have congregated in Riverdale Park East on summer Wednesdays in what is probably the most colourful game of ultimate in Toronto.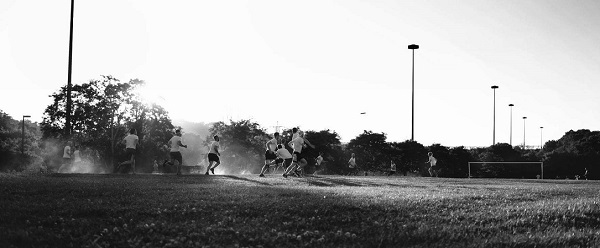 Part of IHUC's success is its wonderful sponsor bar, the Old Nick on Danforth Ave.  After every game, almost the entire league can be found in the back patio meeting new friends and occasionally singing along to Disney!
As the "sport" side of the league has grown, some IHUCers have started playing in TUC and TSSC leagues during the winter season (you may have noticed more bright coloured shirts at Monarch Park and Lamport Stadium – we have an affinity for hot pink).  As well, for the past few years several players have gone to the world's largest (not that it's that big) queer ultimate frisbee tournament in Las Vegas in January (part of the Sin City Classic).  The tournament has been a great way for the broader queer frisbee community to connect.
IHUC is also super excited to partner more closely with TUC, as the league grows.  We were happy to give feedback on TUC's Inclusivity Policy earlier this year.
Because our field permit only runs until the end of July, IHUC has already made the sad decision to cancel the 2020 season.  We are all really missing the beautiful queer frisbee community, and we hope to be back on the field soon.
IHUC maintains a web presence on Facebook.  Check out our videos!
2020 TORONTO VIRTUAL PRIDE EVENTS
While the 2020 Toronto Pride Festival Weekend, has been cancelled, Toronto Pride has put together Virtual Pride, a series of events, including, weekly events, BIPOC programming, and a Virtual Pride Parade and Marches. Click here to see a listing of all the Virtual Pride events happening throughout June.
Egale also has a 2020 Pride Inside Guide on ways to celebrate Pride.
LGBTQ+ INCLUSIVITY RESOURCES
TUC has also compiled a listing of resources on ways we can support our LGBTQ+ community members through allyship and creating inclusive, safe, and brave spaces for everyone: