Submitted by Jamie Millage on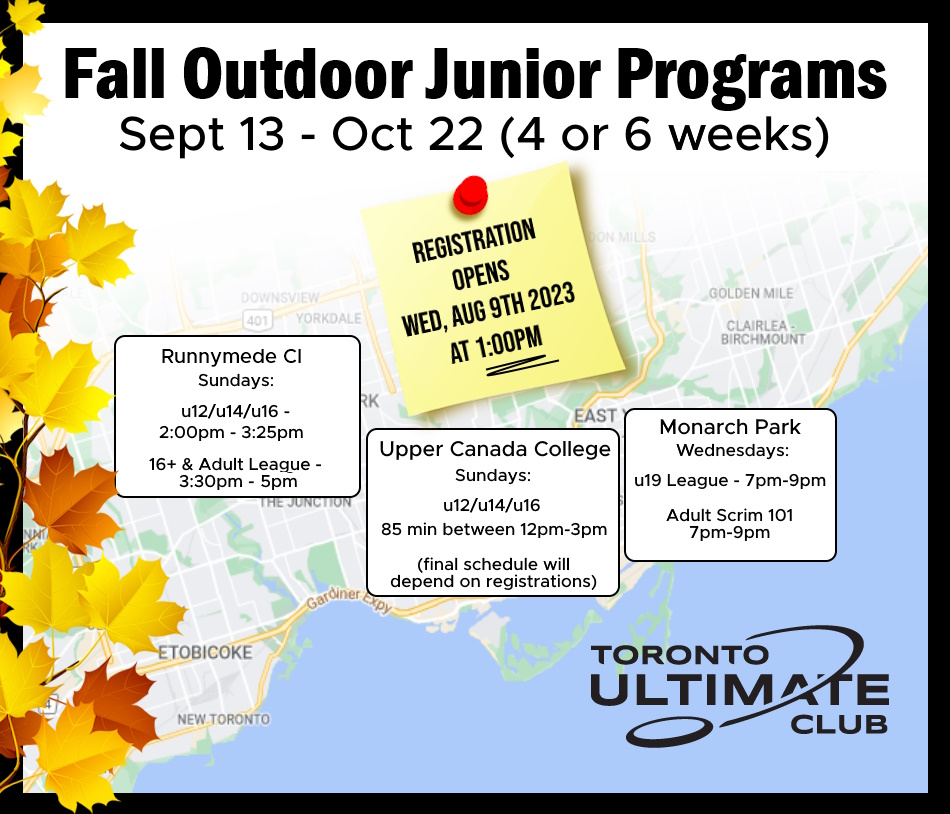 This Fall, our Junior programs will be running a pilot of a new registration software call Co-Captain. Registrations will open on Wednesday Aug 9th at 1pm at this link. If you are not already a 2023 member, please make sure to purchase that membership (new members may temporarily purchase that membership on Co-captain. Existing members do not need to purchase another membership on co-captain).
 
All of our programs are co-ed and focus on having fun, learning Spirit of the Game, and developing disc skills and strategies.
u16 + u19 programs: The aim is to run drills and fun mini-games for the first 20-40 minutes of class, and then scrimmages the 2nd portion.

u12 + u14 programs: Development programs using mini-games and fun drills. There will be scrimmages each week as appropriate.