Submitted by Jo Malisani on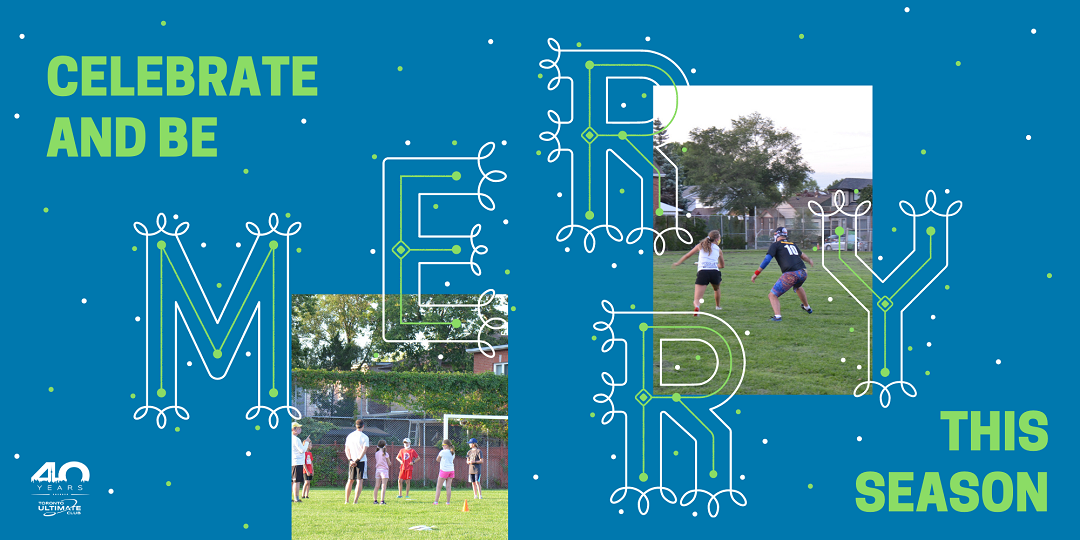 TUC's 40th season has been a challenging one. No one ever imagined the changes and pressures that the COVID-19 pandemic would bring to our sport, our club and our individual lives.
We are advising membership that TUC Leadership is shutting their "work from home" offices from December 22, 2020, to January 4, 2021, to take some time away to recover from the toll and demands of the past eight months and to enjoy the Holiday Season with their families.
During this period, TUC Leadership will not be returning phone calls or emails unless deemed an emergency in nature.
On behalf of the Board of Directors and Staff of the Toronto Ultimate Club, we thank our membership and sport partners for your continued support and patience during these unprecedented times. We wish everyone a peaceful and wonderful holiday season and a happy and safe New Year!  
We look forward to 2021 and returning to the ultimate field!
Happy Holidays from TUC. Stay safe this holiday season.
Sincerely,
Jo Malisani, 
Executive Director 
Toronto Ultimate Club