Hello TUC Member
TUC Canada Day Party!!!

Play hard and party hard with TUC! All members are invited to join us for the TUC Annual Canada Day Party on Thursday June 29, 9pm, at Devil's Martini (473 Adelaide Street West). Celebrate our great nation's birthday in style, with all of your friends in Ultimate! Last year over 300 attended and we're hoping for more in 2006. Contests, Ultimate trivia, prizes to be won, Ultimate videos on the big screen, and more! No cover charge for TUC members. See you at Devil's Martini!

Dress Code: no runners or ball-caps

Prizes provided by:







Mid-Season Tournament – Register Now!
We've had a bunch of teams register already – now is the time to get your team signed up for this great event! Mid-Season is FREE to all TUC teams and it is our second largest event of the season (next to playoffs). Our friends from GAIA, Daredevil, and AMCARE will be on site to share their product with TUC members and we'll have lots of fruit and bagels (and a special lunch on Sunday) to go around.
TUC's 2006 Mid-Season Tournament will take place on Saturday and Sunday, July 22 & 23. All games will be played at beautiful SUNNYBROOK PARK. The tournament is free of charge to all TUC members and $5 for non-members (team captains will be asked to confirm team rosters). The tournament follows the league format, as all teams must be Coed (4/3-3/4). Each team is
guaranteed 6 games over the weekend, games starting at 9 a.m. both Saturday and Sunday. Entries for full teams only will be accepted.

The deadline for registration is Tuesday July 18, 2006, but register your team now to ensure your spot!
Click Here to Register for the Mid-Season Tournament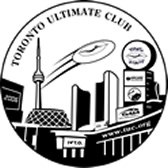 League Items
Shuffles - The first round of shuffles will take place on Friday, June 23. The top two teams in each tier will move up, and the bottom two will move down. This shuffle is intended to create a more competitive balance amongst the tiers, as well as provide new competition for teams. Be sure to check your team's schedule by June 26. Also, any make-up games for the first 5 weeks should be played BEFORE June 23 and reported to TUC headquarters.

Membership Packages – packages first hit the mailroom on Monday and will be out to you within the next week. If you do not receive your membership package by end of month, please check to make you correctly entered your mailing address in your registration profile, and then contact us. Thank you to our AMAZING volunteers who spent countless hours putting the packages together!

Pickup – a reminder that pickup fields are available at Riverdale Park East on Friday evenings (after 6:30pm) as well as Sunday afternoon (2:30 – 5:30pm). If you are interested in participating in a more structured game on Fridays, contact Max at friday@tuc.org

Coach for a Day – we are still seeking 'Coach for a Day" volunteers to help coach inexperienced adult teams as well as junior teams. If you are interested please contact coachforaday@tuc.org

Pie Plate – the search is also on for volunteers to help create the 2006 edition of "Pie Plate." Pie Plate is our annual souvenir magazine that all TUC members receive. It is a recap of the year's events and will include photos, editorials, highlights, league results, and fun Ultimate facts. If you are interested in helping put together the best Pie Plate yet, contact communications@tuc.org.
Co-Ed Clinic
The next great TUC Clinic will be on Sunday, July 16, at Riverdale Park East, from 1:00 – 2:30pm. This is one of the last opportunities this summer to get expert instruction from top Ultimate players! Free to all TUC members and $5 for non-members. The clinic is co-ed and is ideal for beginner or intermediate players.

To confirm your attendance please email clinics@tuc.org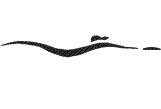 Easter Seals Drop Zone – August 24
Be a superhero for Easter Seals kids! Easter Seals Drop Zone-Toronto is a unique cross-Canada event where 75 adventure-seekers raise $1500 each and have the opportunity to rappel down 16 stories from the rooftop of 175 Bloor Street East on Thursday August 24, 2006. There are no limits when it comes to support of kids with physical disabilities.

Since 1922, The Easter Seal Society, Ontario has been assisting kids with physical disabilities by funding costly equipment such as wheelchairs, walkers, and communication devices. Easter Seals kids can attend fully accessible Easter Seals camps where they enjoy activities such as sailing, sledge hockey, and a high ropes course.

Your participation in the Drop Zone-Toronto will make the life of an Easter Seals Kid an extreme success! Are you up for the challenge? To register or for more information, call (416) 421-8377 or visit www.thedropzone.ca

Join TUC in supporting this great event. Along with the Princess Margaret Hospital in May, this is the second charitable event that TUC has supported in 2006.

Sincerely,

The TUC team