Submitted by Matt Kishi on
Despite not being on the field at this time, we are continuing to recognize our great volunteers!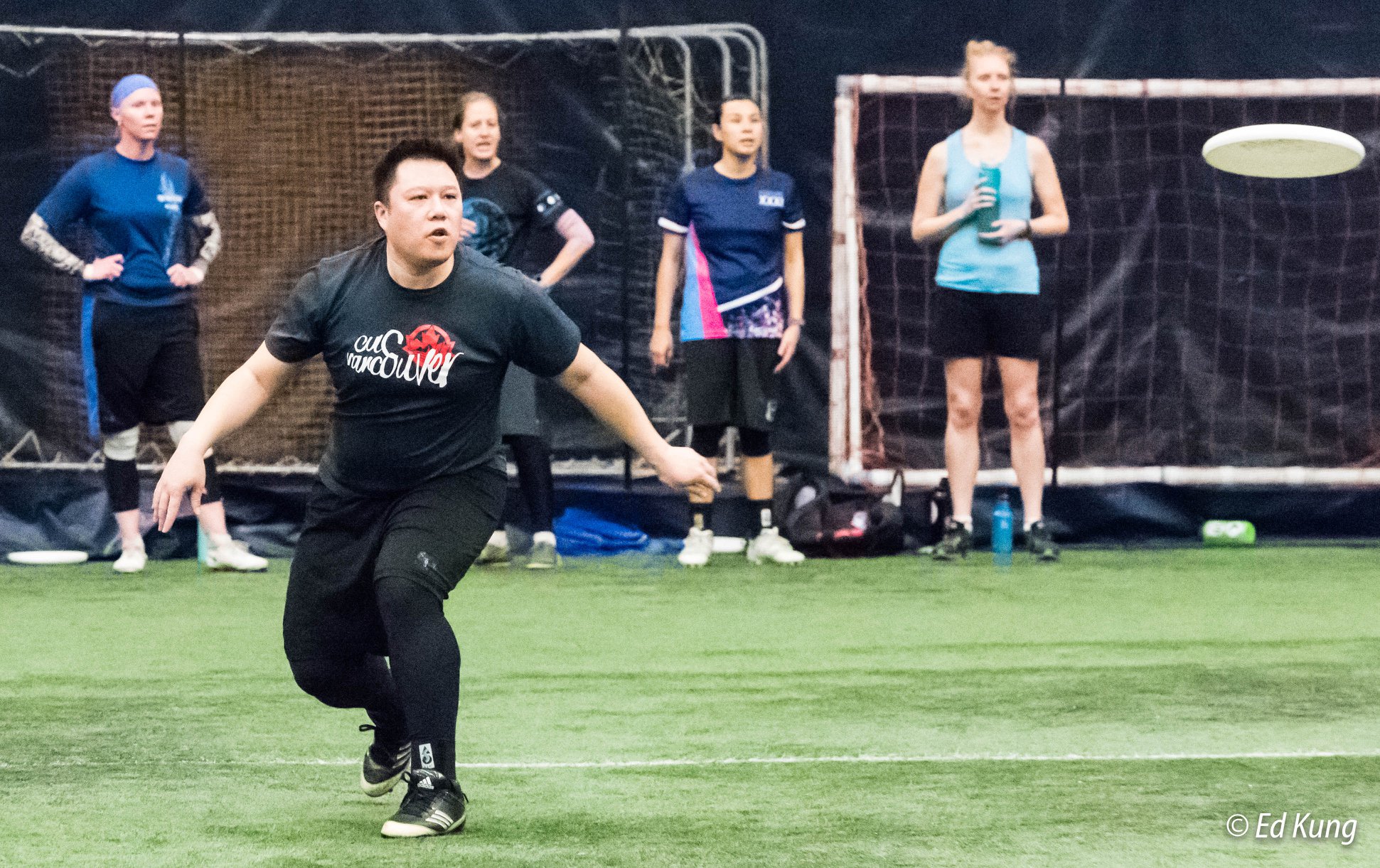 ​Have you played in our indoor Masters league any time in the past 4 years? If so, you have probably come across this great league volunteer.
Lawrence Wong is the masters league aficionado ensuring that it runs without a hitch every season. Well before the season starts, Lawrence is already recruiting his HAT league team captains. One league ends and immediately Lawrence is already running a draft for the next league the same night. Throughout the season, Lawrence is always on top of his scheduling and is quick to address issues that arise. He is exceptionally experienced when it comes to decision making and maintains a focus of fairness for all the players in his leagues. The Sunday Masters league is truly a staple of the indoor season and Lawrence has been instrumental in making it great.
In addition to his convener duties, Lawrence has a long-playing history spanning over a decade with TUC. Some of his most notable teams are Vertigo, Dumplings and Dories, Quick Dumpers, and Ultimate Warriors.
Thanks Lawrence!
Photo Credit: Ed Kung