Submitted by Jamie Millage on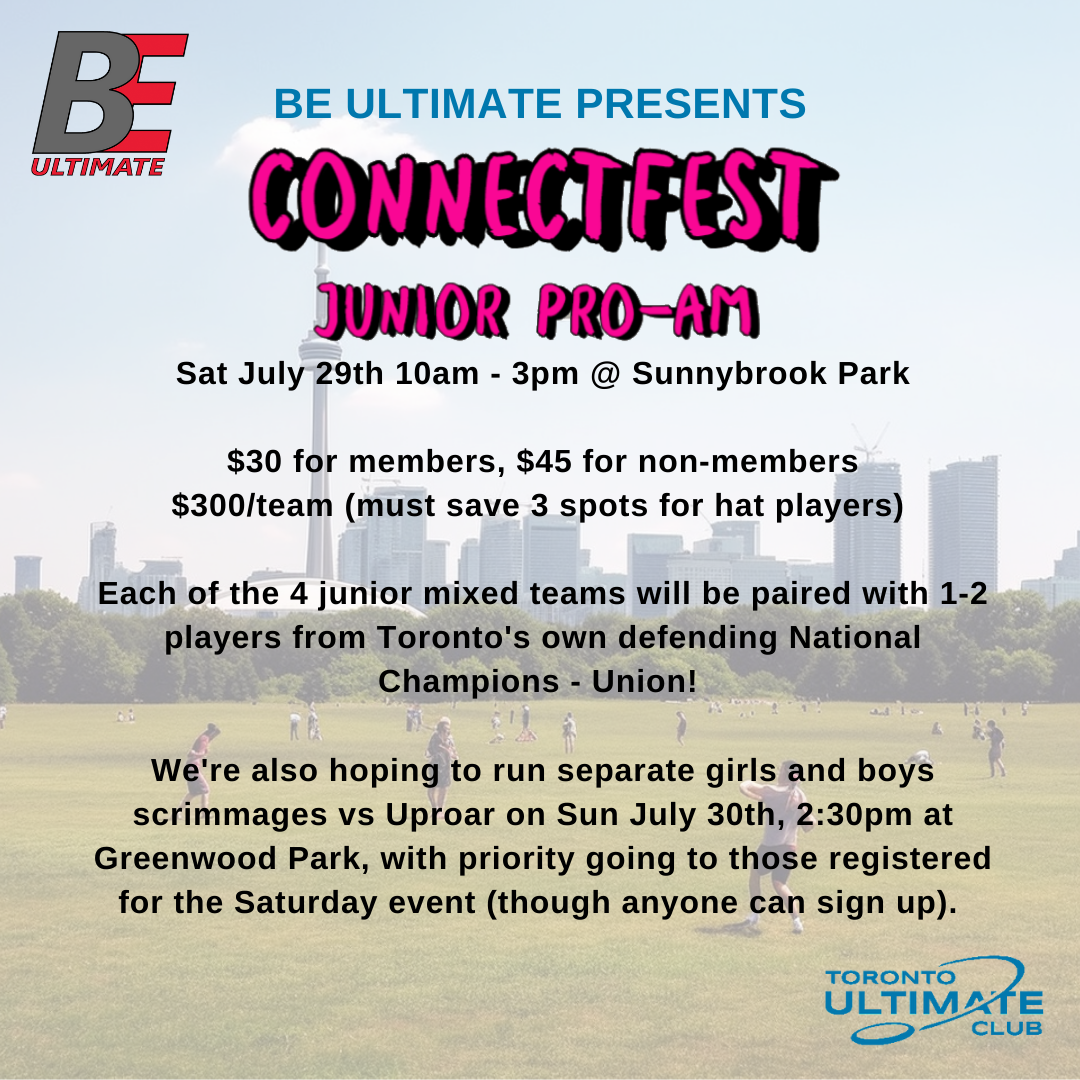 BE Ultimate Presents:  Summer Experience - Connectfest U19 Tournament
Our tournament on July 29th (Summer Experience - Connectfest) at Sunnybrook will now be a Pro-Am featuring some great players from defending Canadian National Champions Union as they volunteer as player-captains for this unique junior event.
There is also an adult tournament happening at the same time and place. For more information, visit the Summer Experience - Connectfest webpage!

Scrimmage Against Havoc/Uproar
We are also gauging interest in a u19 scrimmage.
TUC is looking to have a fun but competitive scrimmage against Uproar Jr ultimate team on Sunday, July 30th, at Greenwood Park, beginning at 2:30 pm.

We have a girls game planned but are also gauging interest in a boys game.

For additional information or to register your interest for the event, checkout this link:  https://docs.google.com/forms/d/e/1FAIpQLSejKRSQl5HT7jz1-NYVYutN8j7mqo8vT6VaV98wZjMNWb6AhQ/viewform