To make an order you can call the TUC office at 416-46-10-TUC or email admin@tuc.org. TUC Shop items can be shipped within Canada with applicable shipping charges. Taxes not included below.
Every ultimate player knows that there's more to being properly equipped than owning a pair of cleats and a disc. These are some other items to make your life easier. If you have suggestions for additional gear that we should stock, please let us know.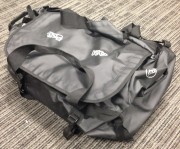 VC Field Bag
Produced by Stormtech this waterproof bag has oodles of room along with fully adjustable paddle shoulder straps to double as a backpack. Includes a large inside zip mesh pocket, ID pocket on the side, and additional handles on each end.
$65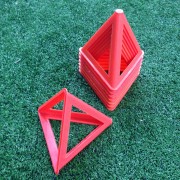 Cones - #1320
$35 (set of 8)