Submitted by Jamie Millage on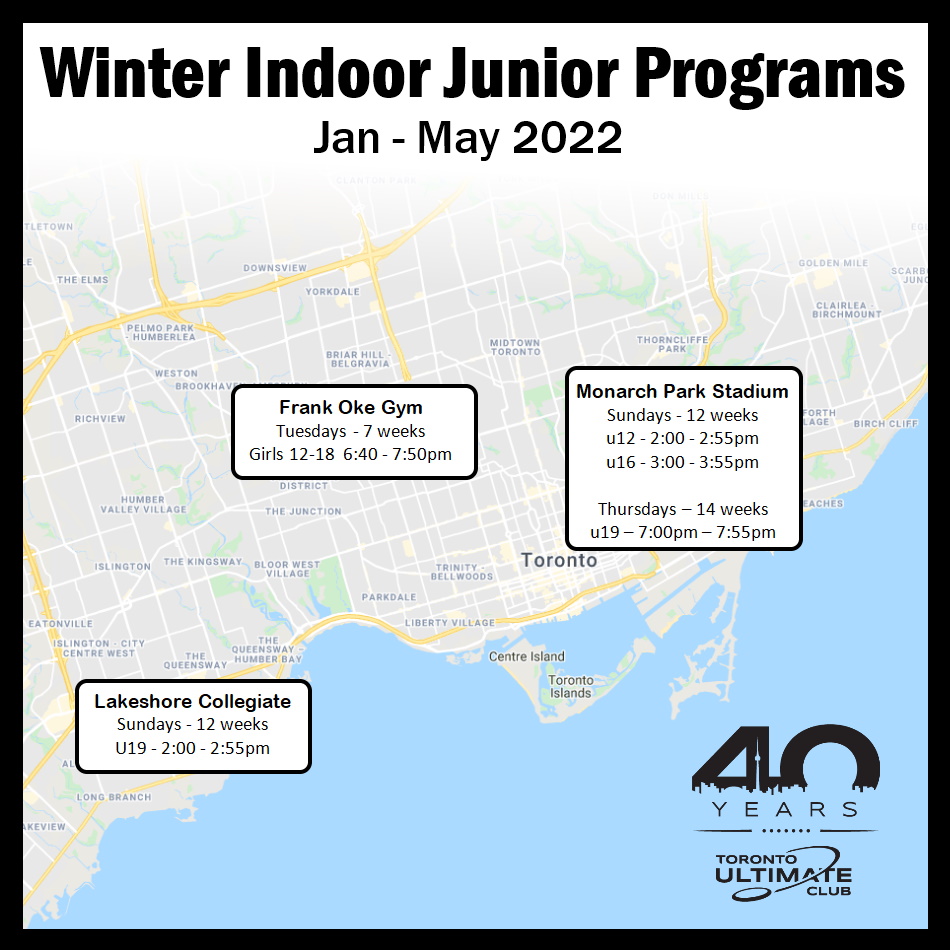 We are pleased to announce our plans for our Juniors for the 2022 Winter Indoor season, beginning the week of January 24th. 

All offerings will be subject to Government restrictions and guidelines, and TUC's COVID-19 Safe Return Play Rule Modifications will be in effect.  TUC's Safe Return to Play - COVID-19 Prevention Guidelines will also be enforced, including the vaccination policy, mask mandate for participants born in and after 2010, and a health screening.
Participants 12 and older who eligible for vaccination must be vaccinated
Mask mandate for participants born in or after 2010, and
A health screening
Registrations for Youth Programs and Leagues opens Monday, November 29th, at 10:00 am.
LEAGUE AND PROGRAMMING OFFERINGS