A new Royal couple has started their one year mandatory term with TUC! Congratulaions to Adam Clay and Annie Chen for leading all of their followers into the final battle and coming out unscathed! Adam and Annie were the only players in the tournament to finish with a 5-0 record, narrowly escaping several double game point finishes going the wrong way.
All hail the new King and Queen!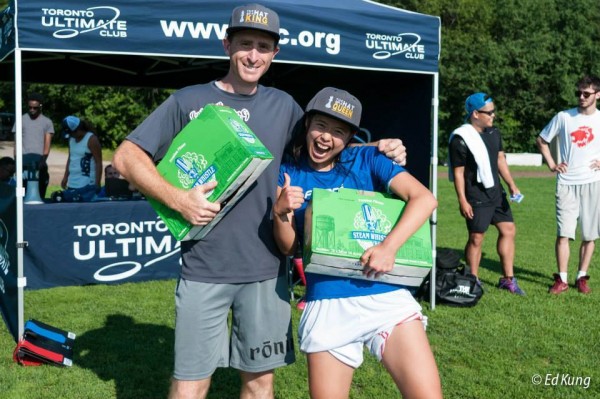 On the other side of the tournament, our Court Jesters were awarded with a couple of education gifts to help them boost their game. Players are awarded the Court Jester title for going 0-5 on the day. The 2014 Court Jesters were Melissa Giamou and Owyn Notario!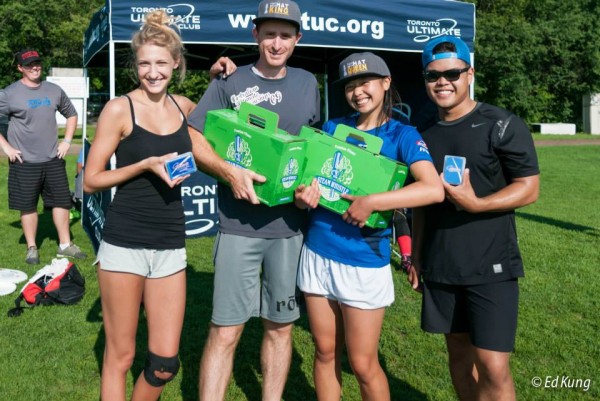 ---
This August we see the return of the King and Queen format to the realm. Sign up as an individual and win the tournament as an individual!
We are searching for a new King and Queen of the Toronto Ultimate Club for 2014, as well as a handful of faithful to the crown Court Jesters. Will Mark Tran and Viictoria Nguyen come back to continue their reign? Or will we see a new pair of Royals steal the crown?
King and Queen Format Explained
The tournament consists of multiple games where new hat teams are randomly created before the start of each game. Each player is given points based on the team result from each game they played in (win: 3, draw: 2, lose: 1). The male and female with the most points are crowned the King and Queen of the tournament, while the male and female with the least points are appointed as the Court Jesters.
There will be some one of a kind individualized prizes for the two tournament winners and plenty more goodies up for grabs! Make sure you register to get your shot!
Event Details
Dates: Saturday, August 9th
Times: 11:00am to 5:00pm
Location: Sunnybrook
Format: King and Queen
Level of Play: all skill levels welcome (expect a mix!)
Cost: $15 for TUC members, $25 for Non-TUC members
Registration: TUC Members, Non-TUC Members.
Contact: events@tuc.org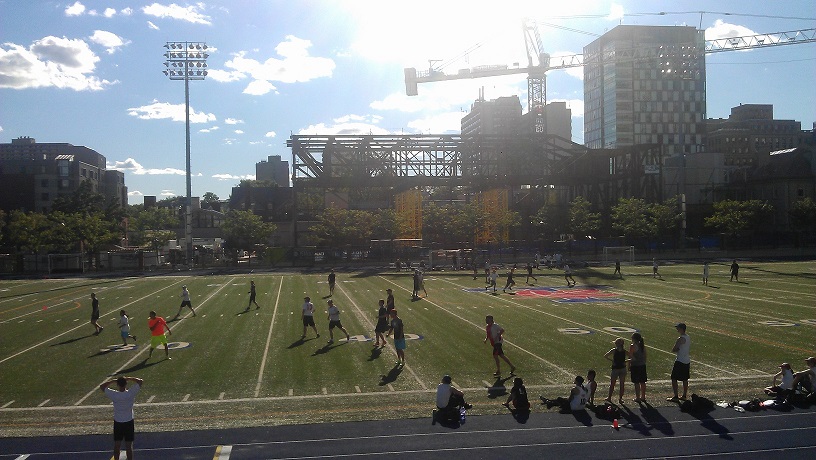 2013 King and Queen Hat Photo courtesy Jack Lilwall
Brought to you by