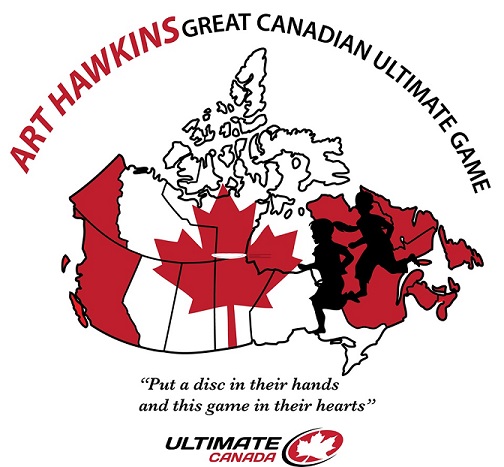 Event Details
How does it work?
The game will start in the Yukon and each location will play for a 1-hour slot. At the end of their hour they will pass the score onto the next city and the game will continue until it completes each stop from coast to coast.
Why are we doing it?
The aim of the game is to raise more funds to help promote and build Ultimate across the country.
Where does the money go?
Money raised will go towards the Art Hawkins Ultimate Fund. The purpose of the fund is to support the accessibility and development of Ultimate and Spirit of the Game in Canada with children, youth and those with a disability, especially in economically disadvantaged communities.
There will be discs available for a minimum donation of $20. A receipt can only be provided for the amount that is donated without receiving a disc. If, for example, a player donates $50 and wants one disc (priced at $10), they would only receive a donation receipt for the $40 donated. The other $10 would go towards covering the disc cost. We are only providing tax receipts to donations of $20 or higher.