The Spirit Hat tournament is an opportunity to gain an in depth understanding of Spirit of the Game (SOTG) which is vital to the game. This involves an explanation of SOTG, group discussions on how to demonstrate and improve spirit, followed by role-playing. Experienced players share their knowledge with less experienced players and all have the chance to demonstrate their spirit in several games. Some games include Spirit challenges and unique rules.
The day will focus on Spirit and fun. In an effort to develop spirit league wide, ALL summer teams are encouraged to send at least one representative - but more are always welcome (and encouraged).
The event took place on Saturday June 25th, and was FREE for all TUC members. Non-TUC members could also participate for the low cost of $20.
Event Details
Dates: June 25th, 2011.
Times: Saturday 9am-4pm
Location: Sunnybrook Park
Format: 7-on-7 co-ed regular pull format
Level of Play: all skill levels welcome (expect a mix!)
Cost: Free for TUC Members; $20 for Non-TUC members
Contact: events@tuc.org
Spirit Mentors & Most Spirited Players
|   | Spirit Mentor(s) | Most Spirited Player |
| --- | --- | --- |
| Ninja Turtles | Lilly Whitham & Alex Boross-Harmer | Alex Nevitte |
| X Men | Emma Seaborn & Calvin Ho | Jerry He |
| Autobots | Finlay D'Silva & Jennifer Chen | Daniel Jacobs |
| Power Rangers | Erin Bussin & Ron Siu | Hung "Lactose" Nguyen |
| Planeteers | Joseph Krengel | Opal Densmore |
| Justice League | Mel Morlidge, Chris Aubin & Daniel Abramowitz | Ofer Shai |
| Musketeers | Mark Tran | Hiroshi Kawahara |
| Incredibles | Heather Gilmour | Bryce Hall |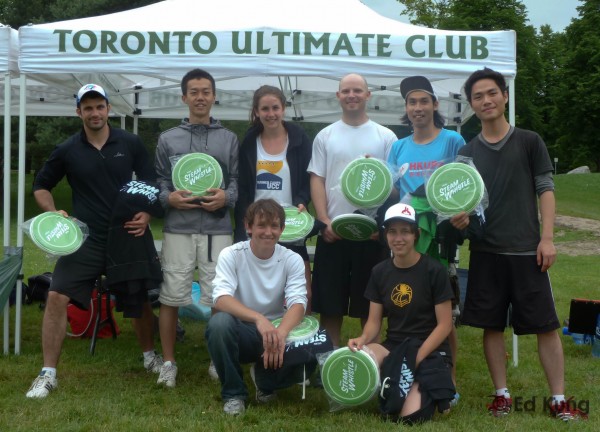 Most Spirited Players Courtesy Ed Kung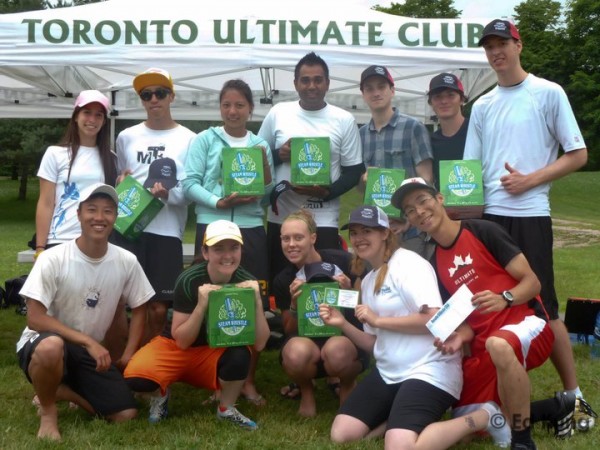 Spirit Mentors Courtesy Ed Kung