This years Spirit Hat was a fantastic day of fun in the sun. 80+ players entered into the hat and met plenty of new friends. They spent the day, learning the correct way to sort out some of the more controversial rules of ultimate, what it means to have real spirit, an array of new spirit games and of course, there was ultimate! Each team had 2 Spirit Mentors lead their team through games, drills and rules scenarios whilst teaching them the in and outs of good spirit.
For the first time, TUC integrated the World Flying Disc Federation (WFDF) Spirit Scoring System into the tournament. This system has proved to give a more accurate reflection of spirit and specific feedback for areas that teams need to work on. Ultimate Canada is looking at adopting this system and using it across the country. The system will be used in future TUC tournaments to make sure we get this most out of spirit and so we can start teaching our new members right away!
Congratulations to the A-Team for defeating the X-Men in the final game and the G.I. Joes for winning the team spirit award.
2013 Spirit Mentors - Rewarded with a 6 pack and a disc from Steam Whistle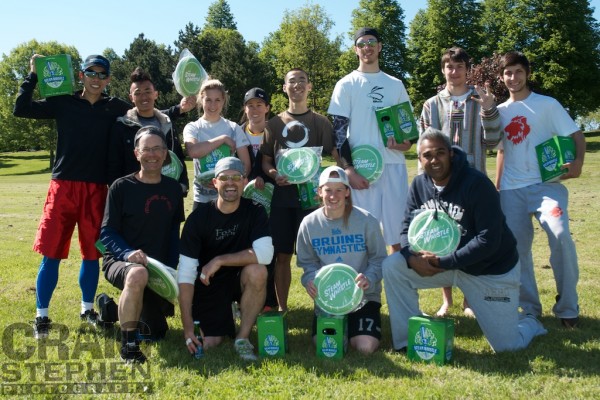 Courtesy Craig Stephen
Steam Whistle gave away some fantastic prizes to all of our Spirit Mentors, Spirit MVPs (from each team) and of course the brewery tour grand prize to the most spirited individual of the day! Other prizes included Rush tickets for all the spirit MVPs and two tickets to see NexGen vs Goat for the winner of the all in game of entourage!
Entourage Final - The final two for an all in spirit game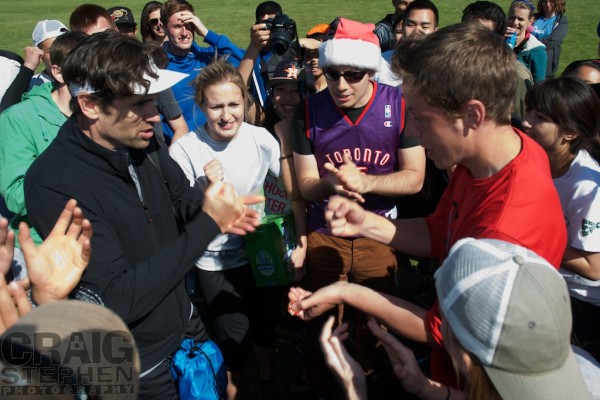 Courtesy Craig Stephen
Spirit MVPs - with their hoodies and wall mounted bottle opener (beer included)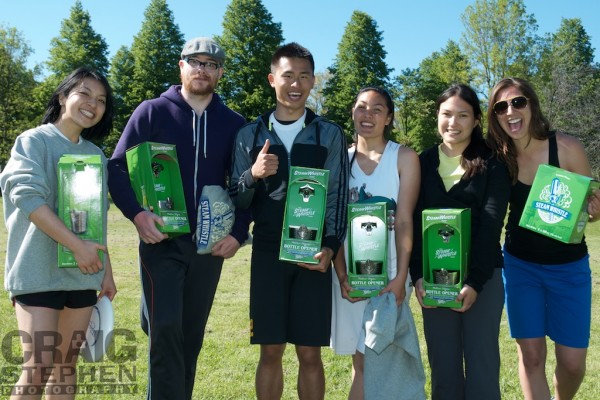 Courtesy Craig Stephen
Steam Whistle Brewery Tour Grand Prize Winner - Kayla Hildebrand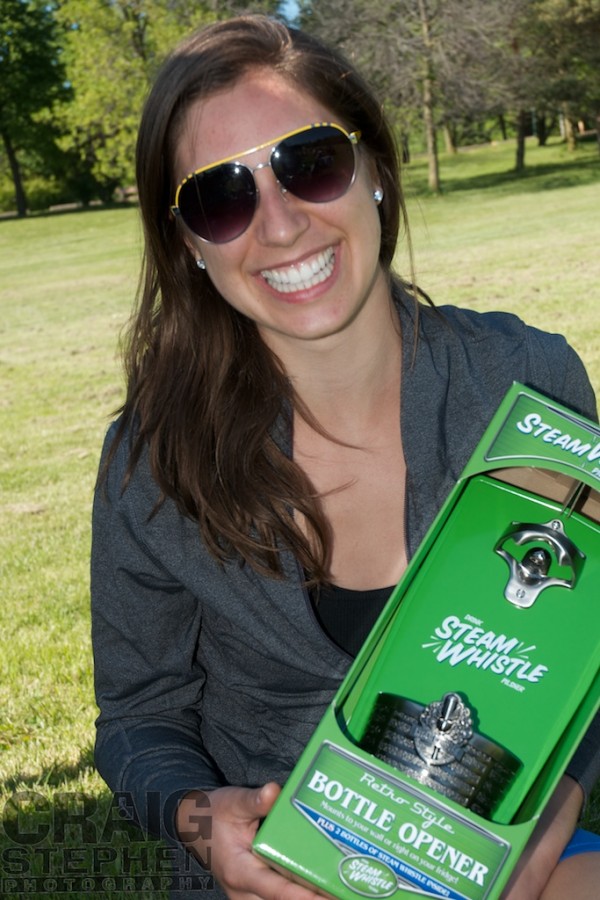 Courtesy Craig Stephen
Event Details
Date: May 25
Time: 9am to 4pm
Location: Sunnybrook Park
Level of Play: all skill levels
Costs: $10 TUC members, $20 non-TUC members
Contact: events@tuc.org 
Registration: TUC members and non-TUC members, registration closes midday, May 22nd.
The Spirit Hat is back for vengeance in 2013! This years theme is going to be vigilante groups to represent positive team work and defenders of good (or in ultimate's case, good spirit). With extra field space, lunch provided and the Summer Kick Off Party to follow, this day is going to be a big one for all you new and experienced ultimate lovers.
Sponsored by Steam Whistle, Kind and VC, there will be prizes for most spirited players, including an exciting Grand Prize. Steam Whistle will providing the winning individual with a free tour of their brewery plus nine of their friends.
Top priorities for this tournament include the overall development of Spirit of the Game (SOTG) across all TUC leagues. In addition to having a great time, participants can expect to gain an in depth understanding of SOTG, which is an integral part of what makes Ultimate so unique. What can you expect to see? There will be SOTG explanations, group discussions on improving spirit plus tournament style Ultimate. There will be role playing as well as experienced players sharing their knowledge with newer members.
A pizza lunch will be provided (2-3 pieces each) as well assorted fruit and some delicious bars from out newest sponsor, Kind.
Spirit Mentors required! Email admin@tuc.org to apply
Brought to you by