Event date:
Friday, May 20, 2005 (All day)

to

Monday, May 23, 2005 (All day)
This page has been recovered via web.archive.org. Formatting is not ideal at the moment, but it's on our list; we'll get to it eventually!
Toronto Ultimate Club is proud to present the first ever of its kind.....
The Ultimate Long Weekend!
Registration Deadline for completed rosters and sign-up is May 16th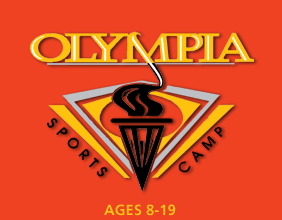 Team Name
City/League
Mayhem
Hamilton-HUC
Bombing Mad Fatties
Toronto-TUC
Zen Asylum
Toronto
Halo
Toronto
meanPeace
Toronto-TUC
Banana Cream Pie
Toronto-TUC
Guanxi
Toronto-TUC
Hands of Stone
HUC
Saucy Mynx
Toronto-TUC
Amish Tractor Disaster
London/Kingston
Lunch Box
Ottawa
Monster
Toronto-TUC
Sweet
Toronto-TUC
Stick and Move
Toronto-TCSSC
Thug Life
Guelph-GUPA
Dude
Toronto-TCSSC
B.E.A.T.
(Bacon Eggs & Toast)
Toronto
Eekhoorns
Guelph-Guelph
NTAC's
Toronto
The Mad Hatters-Hat Team
All over
This private camp in Huntsville (see map) will play host to this annual event, where the best teams from across Ontario will gather to renew their Ultimate vows. The camp is a top notch facility that is used throughout the summer season to educate the masses on specific sports.

On this May long weekend, it's all about Ultimate and Ontario ultimate at that. With this opportunity it is also asked that the movers and shakers from all the ultimate hot spots across the province attend. This facility also affords us the opportunity to hold meetings to discuss/formulate the creation of an Ontario Ultimate Association to help further our cause and goals as a recognized PSO (Provincial Sports Organization).

Cost is $165.00 per person. This includes 3 nights accommodations, and 7 meals along with free beer (see below for details on accommodation and meals). Children are welcome as we have 14 cabins available for families, and children under age 5 are free. Children 5 and up are $110.00/child which includes all meals and programming. There will be supervised activities by qualified camp councilors for all the venues the camp has to offer. Camp Olympia staff will provide programming based on kids age groups.

REGISTRATION IS OPEN AS OF FEB 18th
This is a Co-ed Team Event for 24 teams

Tentative Schedule for May 20th-23rd 2005
Friday, May 20th
1:00pm: Organizer Arrival
4:00pm-10:00pm: Team Arrival
10:00pm-?: Team Social in Rec. Hall or Coaches Lounge

Saturday, May 21st
8:00am-9:00am: Breakfast in main dining hall
9:00am-12:00pm: Games
10:00am-12:00pm: Climbing tower open, canoeing/kayaking available
12:00pm-1:00pm: BBQ Lunch, in front of main dining hall
1:00pm-5:00pm: Games
1:00pm-4:00pm: Climbing tower open, canoeing available
2:00pm-4:00pm: Zip-line open
5:00pm-6:00pm: Dinner in main dining hall
6:00-8:00pm: Games
9:00pm-?: Team Social

Sunday May 22nd
8:00am-9:00am: Breakfast
9:00am-12:00pm: Games
10:00am-12:00pm: Zip Line, Climbing Tower, Waterfront open
12:00pm-1:00pm: Lunch
1:00pm-5:00pm: Games
1:00pm-4:00pm: Climbing and Waterfront open
5:00pm-6:00pm: BBQ Dinner
6:00pm-?: Team Social
Monday May 23rd
10:00am-11am: Breakfast
11:00am: Team Departure
Accommodations: Teams will be staying in our camper cabins. Each cabin sleeps 8-12 persons. Cabins are heated and each cabin is outfitted with 2 full washrooms including showers. Organizers and families will be assigned coaches cabins, which sleep 2-4 persons.

Meals: Rates are based on a standard menu. Breakfasts generally consist of one of the following: scrambled eggs, pancakes, waffles, bagels and cream cheese, with cereal, fruit, juice, milk, coffee and tea. Sample lunches: one of the following hamburgers, hot dogs, chichen ceaser wraps, pizza and salad, fruit, juice,milk, tea, coffee. Sample dinner one of the following lasagna, cheese tortellini, chicken with corn and potatoes, with desert, juice, milk, tea and coffee.

PETS: Unfortunately the camp has a NO PET POLICY, sorry folks with dogs and iguana's!

Further information
While on site players are welcome and encouraged to take advantage of the indoor pool and spa and additional activities such as:
Outdoor and indoor tennis courts (limited rackets available)
Outdoor and indoor basketball courts (equipment will be provided)
Indoor and beach volleyball (equipment will be provided)
Use of canoes, kayaks
High ropes and zip line (Olympia staff required)
Climbing Tower (Olympia staff required)
Hiking, Cycling
Olympia will provide staff to assist with activities and event as required.
Although we are located in a rural environment we still have to respect our local community. Groups are asked to keep extreme noise to a minimum after 11:00pm. In the event groups anticipate noise will continue after this time, our indoor facilities can be utilized to keep noise down. In addition, in order to minimize risk, our waterfront is off limits unless an Olympia staff member is present.
Alcohol Consumption on site:
YES - TUC will be providing all the beer at no extra cost
If players choose to bring and consume their own alcoholic beverages no licence is required, but we do request they bring only canned and not bottled beer. Although we are supplying free beer for the weekend, we ask that you consume responsibly.