The TUC Summer Experience is back for its fifth season! The tournament will take place June 11-12 at beautiful Sunnybrook Park. It will be a 2-day co-ed tournament for TUC teams and individuals, as well as teams and individuals from other leagues who wish to participate.
The level of play will roughly be intermediate, but is completely dependent on who signs up - all are welcome! The purpose of the tournament is have fun and be social with other teams, while working on skills and plays within your own team. So if you end up playing against a much stronger or weaker team, you can use the opportunity to develop your team in certain areas. Simply make the best of the Summer Experience!
Event Details
Dates: Saturday June 11 and Sunday June 12, 2011
Times: Sat 9am - 6pm, Sun 9:30am - 5pm
Location: Sunnybrook Park
Format: 7-on-7 co-ed regular pull format, games to 15
Level of Play: Recreational - Intermediate - High Intermediate
Cost: $225 for TUC teams, $325 for non-TUC teams, $25 for TUC individuals, $35 for non-TUC individuals
Contact: events@tuc.org
Congratulations to our champions - Mojo - and our spirit champions - Johnny B. Goode!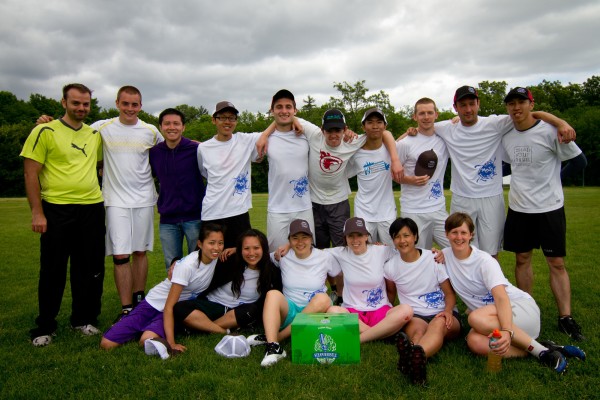 Team Mojo Courtesy Bill Wong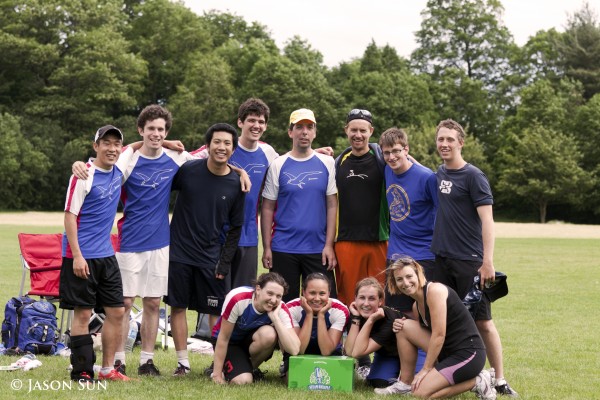 Team Johnny B. Goode Courtesy Jason Sun
Brought to you by