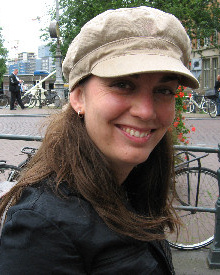 December
Emma Gelok is our volunteer of the month for December. You may have seen Emma around at some of the TUC sponsored social events, with good reason. She's one of the co-chairs of our social events committee. Emma is also the Pie Plate editor and she and her staff are putting in a lot of hard work to ensure that the 2007 Pie Plate is one of the best.
Thanks Emma for your dedication!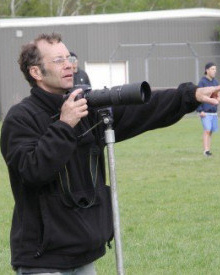 November
November's volunteer of the month is Craig Stephen.
Craig has been roving the TUC sidelines with his trusty camera for over 10 years, providing us with breathtaking photos that capture the Spirit and aesthetics of TUC Ultimate. This month has been no different as Craig was out in the snow on Championship Sunday capturing photos of the Co-Ed Outdoor Finals. He is also an avid TUC player year round.
Please be sure to check out Craig's website, www.craigstephenphotography.com, and his online catalogue of TUC pictures which are posted under various TUC events.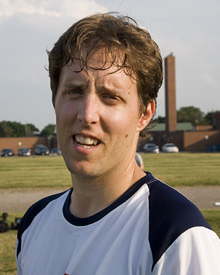 October
October's volunteer of the month is Jeremy Ekers.
When he heard that TUC might be moving its office in 2008, Jeremy immediately offered his services as he specializes in office leasing. He has been helping the TUC staff to identify and visit potential new homes for TUC throughout the month of October. All of this while juggling his regular job, his commitment to Grand Trunk as a touring player, and his big wedding day on the horizon.
Thanks, Jeremy!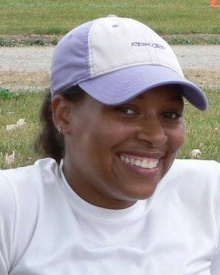 September
The volunteer of the month for September is Kim McNaughton.
Kim spent many hours at Sunnybrook helping to ensure that our playoff tournaments ran smoothly. Whether it was answering questions at the TUC tent, collecting scores or going on water runs, Kim was an invaluable part of the team. Your hard work was greatly appreciated Kim!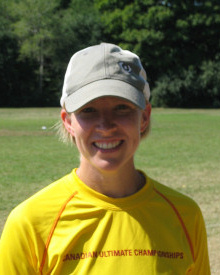 August
August's volunteer of the month is Alison Fletcher.
Alison has spent the past year as Co-Chair of the Canadian Ultimate Championships, and in crunch time her poise and leadership were on full display at the Nationals. Alison also serves on the TUC Board of Directors and is an active member in discussing the Club's future and mapping its success. Perhaps her greatest feat has been mastering the art of motherhood and sleepless nights while still finding time for Ultimate.
Thanks Alison (go get some rest)!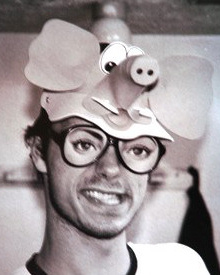 July
July's volunteer of the month is Mark Gravely.
Mark contributed several hours outside of his touring schedule to coach at two different high schools. Coaching in high schools is an excellent way to promote the sport to the next generation of ultimate players. Thanks Mark, we appreciate your efforts!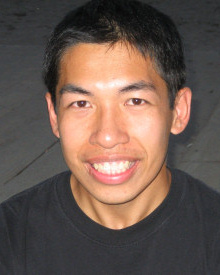 June
The volunteer of the month for June is William Ho.
Will contributed several hours volunteering at the TUC Summer Experience tournament. Not only did he assist with the event on both days, but he also helped out by subbing for a team that was short players.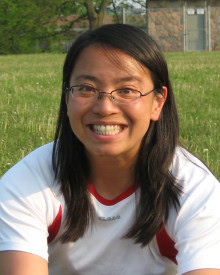 May
May 2007 marks the first presentation of TUC's new Volunteer of the Month award. The recipient is Ann Chow.
Ann contributed several evenings in May fine tuning one of our TUC teams as a coach for a day, and the Cedarvale revitalization project couldn't have happened without her.
Thanks, Ann!
---
The 2007 Volunteer of the Month awards were brought to you by Scallywags Bar, Restaurant and Year-Round Patio. Each Volunteer of the Month received $50 Scally's Dollars that could be used towards any purchase at Scallywags!