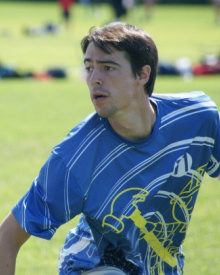 December
Matt Kirk is the 2012 December Volunteer of the Month. Matt has been working hard and mostly unnoticed behind the scenes of TUC's new Parity League. Being the league convenor for a parity league is a lot more work than your average league and Matt has been pulling it off without a hitch. Dubbed the "Grand Emperor" in his nomination letter, he has been keeping all the "GM's" in line and overseeing all the team trades. With the help of Warren Tang (BBS publicist extraordinaire) and Kevin Hutchinson (super cog in the admin wheel), this first time league has become a great success. The parity leagues will sure to be continued because volunteers like Matt, Warren and Kevin have gone out of their way to show the rest of the ultimate community just how much fun a different format can be for ultimate nerds.
Interested in volunteering with TUC? Contact volunteers@tuc.org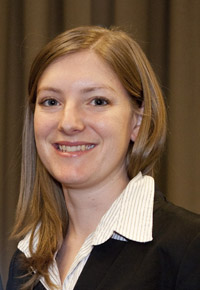 November
Nancy Shaddick is the 2012 November Volunteer of the Month. A TUC player for 6 years and former Zen & Monster touring player, Nancy has recently been a big part of our U23 team. She is the Public Relations Director for the WFDF 2013 World Under 23 Ultimate Championships. Nancy has parlayed her 5 years of related work experience into this key volunteer role for the event and both she and her committee have been doing a bang-up job! Nancy has been actively promoting the U23 Championships and is planning for big things in the future. Be sure to check out the Facebook page (World Under-23 Ultimate Championships 2013), Twitter (@u23wfdf) and of course the website!
A big thanks goes out to Nancy for all her efforts this far - we can't wait to see what's next!
Interested in volunteering with TUC and/or the WFDF 2013 World Under 23 Ultimate Championships? Contact volunteers@tuc.org and/or volunteers@wfdf2013-u23.com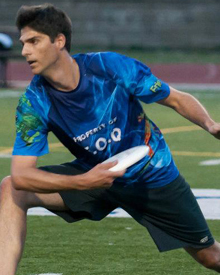 October
Chris Chapman (aka Chappy) is the 2012 October Volunteer of the Month. Chris was a huge help to the Club by recently putting in two full days of volunteer work at Monarch Park Stadium. He assisted with the dome setup which included unrolling and moving heavy canvas walls, as well as strapping the walls together which was quite tedious. Whatever was required, Chappy was there to help. he also brought along his camera and took time lapse photos of the dome construction!
A longtime TUC leaguer and touring player, the gentle giant is also a regular at TUC clinics and is always helping players develop their skills. Chappy is renowned for his Spirit on and off the field. Thanks Chris for all your support to the Club!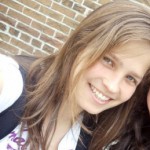 September
Loussine Ayrapetyan is the 2012 September Volunteer of the Month. A TUC member since 2011, Loussine has been a mainstay on teams like 'Que Fait Ma Main?' and 'Force Lions'. She has also been a regular at TUC tournaments and is always willing to chip in and help. Recently at the TUC Summer Playoffs, Loussine was our volunteer extraordinaire - helping us ALL day for several days as we were short volunteers. Whether it was setting up (bright and early), collecting scores, or organizing players for the All-Star Challenge, Loussine was there to support the Club. She even helped sub in for a team that was short females! Thank you for all your help Loussine, we really appreciate it!
Looking to volunteer? TUC needs you! contact us at volunteers@tuc.org for more information.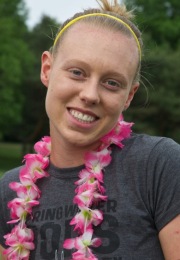 August
TUC's volunteer of the month for August 2012 is Emma Seaborn. Emma's involvement with TUC, as both a player, and volunteer continues year-round. Just this Summer she played on both Monday night competitive with Hammer Hawks as well as Wednesday Competitive with fo'realizes, where she was assistant captain. Emma also played on the mixed touring team 'Union' in 2012. Emma has contributed as a volunteer on many fronts. She coordinated the new Toronto Junior Summer League - Central Division on Thursday's. She was also very helpful with TJSL development in 2011. Emma helped with the overall development of 'Spirit of the Game' in TUC leagues when she volunteered as a Mentor at this summer's Spirit HAT Tournament at Sunnybrook. Emma will continue her volunteer work as she assists with the upcoming TUC Fall leagues.
Toronto Ultimate thanks Emma for her hard work and dedication. Think you have what it takes to volunteer? Drop us a line at volunteers@tuc.org for more information.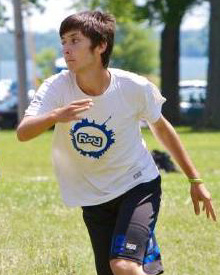 July
TUC's newest volunteer of the month for July 2012 is Micheal Kukucska. Micheal is the captain of, and player on ROY, an open level touring team. He is currently playing with Sgt. Grumbles Offensive in TUC's Monday Summer league, and you can find him subbing for other teams on almost every night of the week. At the recent Midseason Classic, 'Kuku' was a huge help on both tournament days assisting with set-up/takedowns, tracking scores and refilling waters. Micheal has volunteered many hours towards coaching and development this year. He currently coaches at the Toronto Junior Summer League Northeast division and has stepped up to coach various clinic series sessions in the summer months.
On behalf of the entire club, a big thanks to Micheal for all his hard work! TUC is always looking for new volunteers. Please contact us at volunteers@tuc.org to receive more information.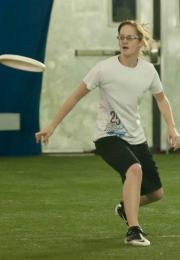 June
Congratulations to TUC's volunteer of the month for June, Chelsea Jackson. Chelsea, an active TUC member since 2008, has played with multiple league teams on different nights year round. She is currently playing with ZEN in the Tuesday Summer Competitive division, while also playing on ZEN's touring squad. In 2011 Chelsea was a volunteer coach for the Toronto Junior Summer League program. Over the past few months Chelsea has been a huge help at TUC tournaments. She volunteered for a full-day at the Spirit HAT tournament in late May and at the Summer Experience Tournament in June. As a tournament volunteer Chelsea helped ensure registration, tournament setup, score keeping and time management ran smoothly.
Thanks to Chelsea for her hard work and commitment to volunteering! Want to volunteer with TUC? Contact volunteers@tuc.org for more information.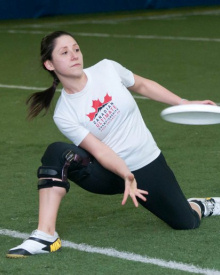 May
Alejandra Zapata is TUC's volunteer of the month for May, 2012. In recent months Alejandra has volunteered her time with TUC's Social Committee. As a dedictated committee member she was very helpful with the recent planning and execution of TUC's Summer Kick-Off Party. Alejandra was able to acquire key event supplies, help to coordinate event registration as well as MC some of the event. Alejandra is an active TUC league player, playing in Women's league as well as on Swingers and Charlie Hustle during winter indoor season. In the Summer Alejandra plays with Swingers and Ronin as well as with the Touring team Lily. As a member of Lily, Alejandra has taken on the roll of volunteer coordinator, managing the volunteer contributions of the whole team with TUC.
Thank you for all your help Alejandra, keep up the great work! If you're interested in volunteering for TUC contact volunteers@tuc.org!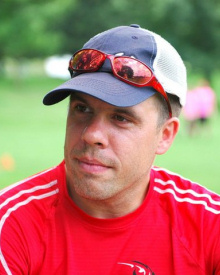 April
Our Volunteer of the Month for April 2012 is Blue McClellan. Blue has served on the Board of Directors for over 5 years and currently holds the position of Chairman of the Board. As a dedicated Board member, Blue pushes his fellow directors to be active and progressive. Blue contributed to the recent strategic planning sessions for TUC and has taken on the role of Events Director for next summer's 2013 World Under-23 Championships to be held in Toronto. Blue has a tremendous passion for Touring Ultimate, regularly volunteering his time assisting teams with management and coordinating tryouts. Blue is the organizer of the Gender Blender Ultimate Tournament. Aside from his volunteer work, Blue has captained many TUC teams, including the Karma franchise.
Keep up the great work Blue! You can support the Toronto Ultimate Club through volunteerism. For more information contact volunteers@tuc.org.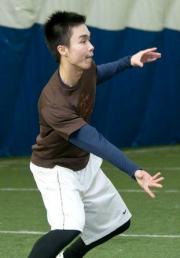 March
Congratulations to Billy Leung, TUC's Volunteer of the Month for March, 2012. An avid league player, Billy currently displays his skills on multiple Winter teams including Jiggly-Puff in Monday Competitive league and Moon Unit Zappa in our Tuesday Men's league. Look for Billy to continue his trend of playing on multiple nights in the upcoming Spring and Summer sesaons. Billy's volunteer contributions have been a huge asset to the club as he has taken on the role of coordinator for at least one league per TUC season going back to last Summer. This includes the 2011 Summer Wednesday West, 2011 Fall Monday Outdoor, and 2011/12 Tuesday Fall and Winter Indoor leagues.
A huge thank you goes out to Billy. TUC is always looking for volunteers to help out in any way they can. Email volunteers@tuc.org for more information!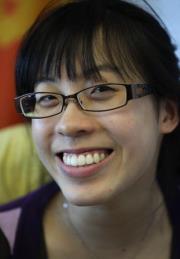 February
Catherine Pak is our February 2012 volunteer of the month. Catherine is one of our more active league players. She currently plays on three separate winter league teams, including teams in our Sunday Women, Monday Elite and Tuesday Intermediate leagues. In recent months Catherine has stepped up her volunteer contributions with TUC. She has readily volunteered her time for player development in the role of instructor at several indoor skill development clinics taking place throughout the Winter months. On top of her work with the skills clinics Catherine has recently taken on the major role of TUC's Social Chair. In this position she will play a crucial role in 2012 thorough the development of exciting upcoming club events, including the 2012 Hall of Fame Celebration.
Thanks Catherine and keep up the great work! TUC has a ton of great volunteer opportunities coming up with tournament season about to begin. Email volunteers@tuc.org to find out how you can get involved.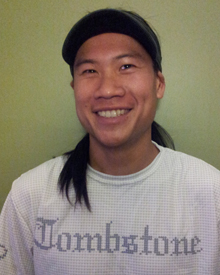 January
Peyton Leung has been a longstanding league player, captain, coach and tremendous volunteer with TUC. For these reasons he is the deserved winner of the January Volunteer of the Month award. During winter season Peyton plays on M*nster in the Monday night competitive league at Lamport while also acting as the captain of Tombstone in the Tuesday Men's league. In the month of January Peyton has made significant contributions to the club which include: attending the Juniors Summit, volunteering as an instructor for the Beginner clinic and working with TUC to develop standardized school instructional manuals. Peyton has also dedicated his time as one of the organizers of the Ninja Cowboy Bear tournament which will take place in February, 2012.
A big thank you to Peyton for his hard work and dedication. Want to be like Peyton? If you are interested in volunteering with TUC please contact volunteers@tuc.org.
---
The 2012 Volunteer of the Month awards were brought to you by Scallywags Bar, Restaurant and Year-Round Patio. Each Volunteer of the Month received $50 Scally's Dollars that could be used towards any purchase at Scallywags!